DENISE TAUB, CHAM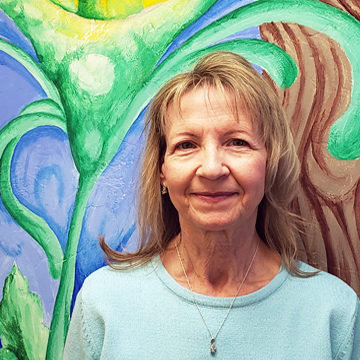 Chief Asset Manager
ROLE - Denise oversees all long-term planning of the maintenance and operation of Primavera's assets, as well as the general maintenance and capital improvements of all properties, the property management of affordable rental housing, and real-estate donations.
EXPERIENCE - Denise started in finance at Primavera over 20 years ago, and moved into property and asset management. She especially enjoys improving the environment for residents and staff through internal and external property improvements which include the integration of green initiatives. She believes that while property improvements are important for the preservation of the asset, they are just as important in creating an environment that contributes to the well-being of staff and residents, where they can feel uplifted and that they are being treated with dignity and respect.
A PROUD ACCOMPLISHMENT - Denise attained her Certified Housing Asset Manager certification which has helped to strengthen and increase the sustainability of Primavera's multi-family housing and overall property portfolio, while at the same time, allow Primavera to continue to provide affordable rental housing opportunities in the Tucson community.
WHY PRIMAVERA? - "Because I'm so impressed with the employees' dedication and compassion on a daily basis working together to make a positive difference in the lives of people in our community."
INTERESTING PERSONAL FACT - Denise enjoys hiking, golfing, and travel. She also studies and teaches metaphysical principles.