Primavera Public Art Celebration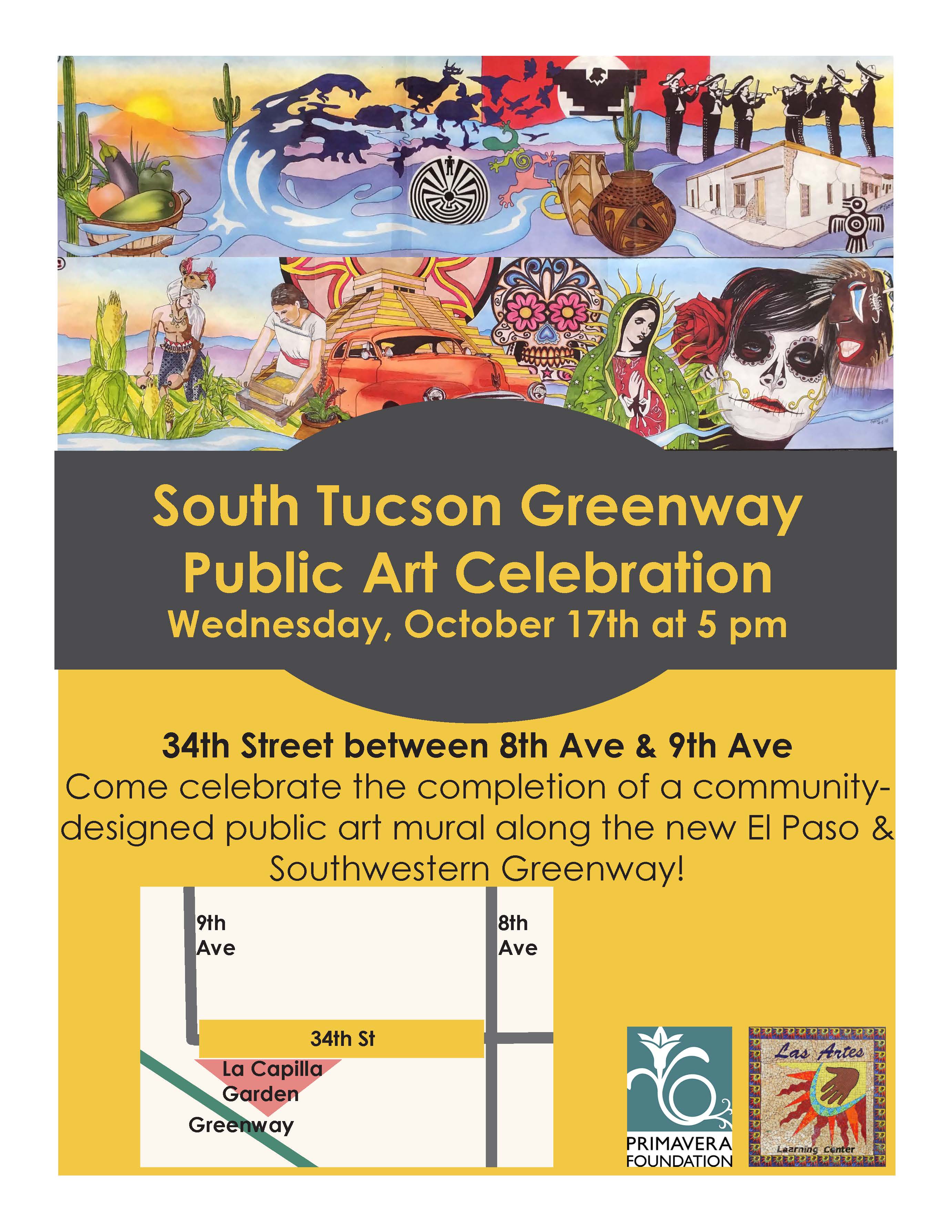 Join us to celebrate the completion of a community-designed public art mural along the new City of Tucson El Paso and Southwestern Greenway.
The mural was designed and created by local artists and South Tucson students from the Las Artes Arts and Education Center in La Capilla neighborhood, celebrating and honoring the multicultural roots and presence in South Tucson. The project was made possible by a Project Reinvest: Neighborhoods grant.