Second Chance Reentry Job & Resource Fair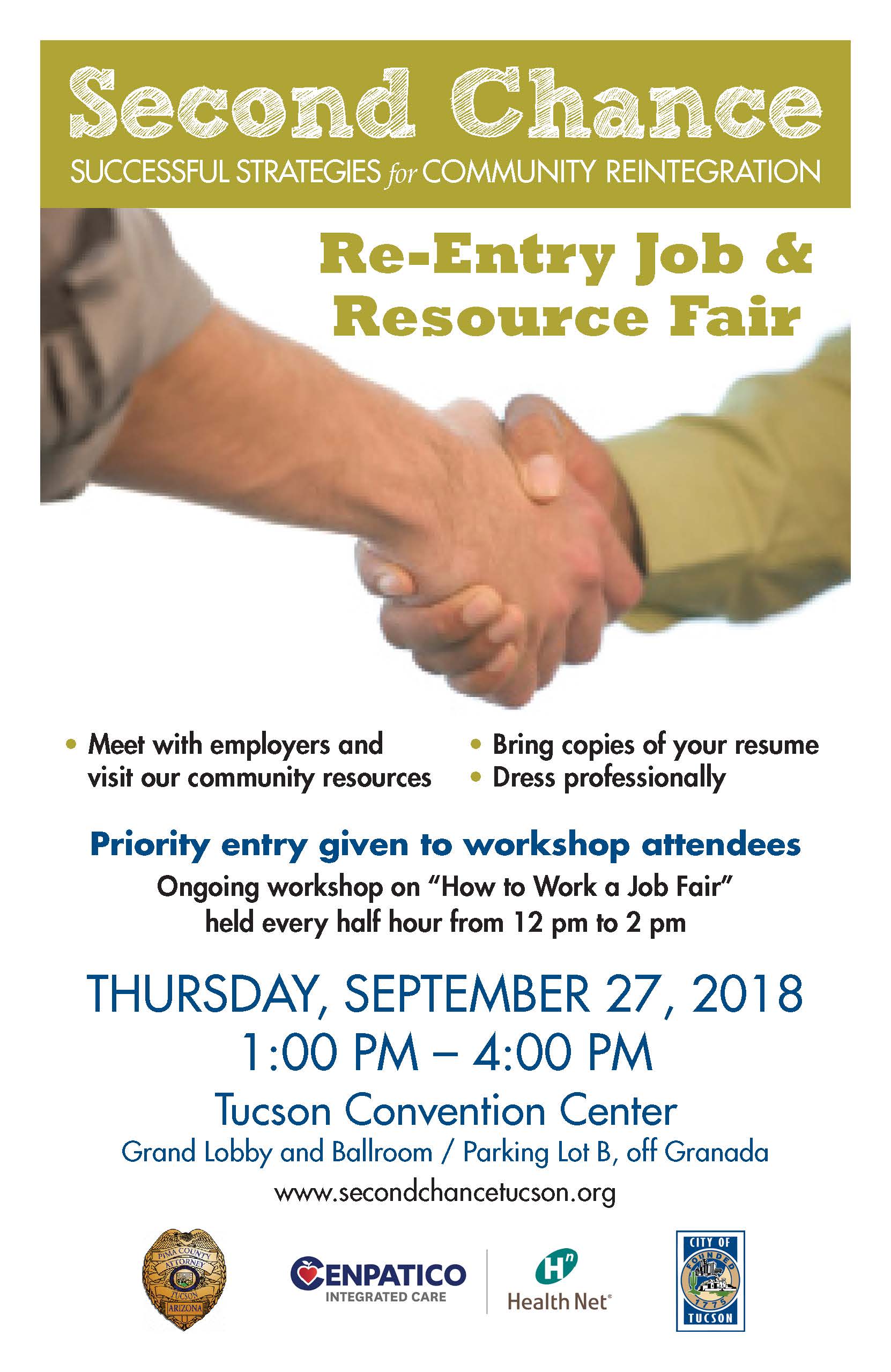 This is a job and resource fair specifically for people with a prior conviction.
Anyone planning to attend is strongly encouraged to attend an orientation session where they will receive a Second Chance folder with job search materials and information about upcoming job search workshops to help them prepare for the job fair. The orientation will also include a workshop called "Me in 30 Seconds." Participants who attend the orientation and workshops will be given priority entry to the job fair.