HIRE PRIMAVERA WORKS
Finding work is an important step for anyone trying to move out of or avoid living in poverty. When you hire a worker or work crew through Primavera Works, you're not only getting skilled, dependable help that gets the job done well; you're giving people the chance to get back on their feet and improve their financial future. All of our workers are motivated to work and we provide them with the necessary support and resources to ensure their success. By utilizing Primavera Works nonprofit staffing agency social enterprise for your hiring needs, you can fill your open jobs with qualified, eager workers, while helping to support and strengthen our community at the same time. Primavera Works is the best kind of temporary labor service for your residential or business needs.
---
Why Primavera Works?
quality work  •  affordable rates  •  social impact
We know you have choices for your staffing needs. We're the best option when hiring temporary labor because we're not trying to make a profit, we're trying to make a difference. We charge fair prices and pay our workers above minimum wage. We provide free lunches, bus passes, appropriate clothing for the job, safety equipment, job readiness training classes, housing and much more to our workers.
Employees are fully screened. Their skills are assessed allowing us to match qualified applicants to your job needs. Primavera Works assumes responsibility for employment eligibility verification and for adhering to fair and equal employment practices. Primavera Works will also handle the employee coaching and disciplinary action if such a need should arise.
We eliminate advertising and interviewing costs for businesses, and for every person who employs our workers, we handle all the administrative work: we do all payroll processing expenses including, but not limited to Worker's Comp and unemployment insurance, reporting taxes, and keeping payroll records.
---
Types of Work
Work performed includes, but is not limited to:
• landscaping / water harvesting / buffel grass removal

• light manufacturing / assembly

• data entry / administrative

• janitorial / housekeeping
You can hire individual workers or supervised crews.
Crew Work (i.e. debris removal)

4 workers + supervisor
2 workers + supervisor

Moving Crews

2 workers + supervisor (moving truck included)
We can provide workers for any length of time and they are fully supported for the length of any job assignment:
short-term project specific work crews
contracted long-term crews
as-needed special event crews
Rates vary depending on type of work. For current rates, please contact us at (520) 882-9668 or works@primavera.org.
---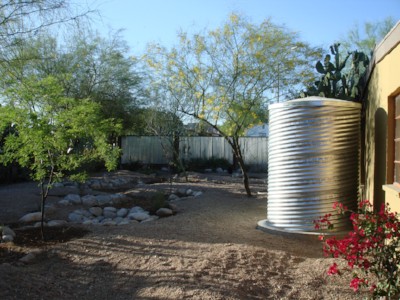 Water Harvesting
Our Certified Water Harvesting Technicians will design and install a system that fits your needs. We can make minimal installations, like earthworks, or larger-scale cisterns for food-producing plants or gardens. Even the smallest steps will reduce your water bills and help restore the natural native balance to our desert.
Work performed includes, but is not limited to:
sustainable landscaping
earthworks and erosion control
rainwater catchment tanks
green infrastructure, installation, and maintenance.
Besides saving you some money on water bills, some types of green infrastructure and rainwater harvesting are eligible for rebates from the City of Tucson. Ask us how you can earn a City of Tucson Rebate.  ROC LICENSE #312939  /  BUSINESS LICENSE #3055742
---
Create an Account
Creating an account is easy! Once you have an account, you can place work orders without providing us with all this information.
Download the New Account Application and FAX or mail it to:

Attn: Primavera Works
151 W. 40th St.
Tucson, AZ 85713
Fax: (520) 792-3862
---
Provide Feedback

In our effort to continuously improve, we're asking you to provide us feedback which is vital to our ongoing improvement. Please take a moment to recount your recent experience with Primavera Works.
Take Our Survey. There are only eight questions and it should take less than 10 minutes of your time.
We also welcome you to email us at works@primavera.org with comments or suggestions for improvement.