GIVE IN-KIND ITEMS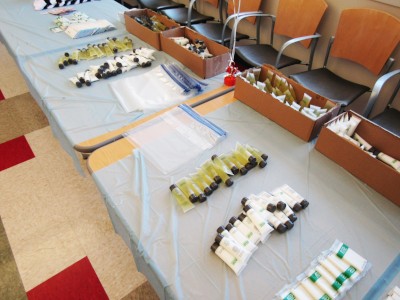 Typically, we're always in need of supplies to help men and women in urgent need who stop into our Homeless Intervention and Prevention Drop-In Center and/or our Casa Paloma Women's Hospitality Center:
hundreds of socks - For both men and women, all sizes.
hundreds of feminine hygiene products - Pads, tampons, menstrual cups, and women's incontinence underwear.
hundreds of labelless, empty pill bottles - We fill about 700 of bottles on a weekly basis with shampoo, conditioner, lotion, sunscreen, body wash, and toothpaste which are provided as "survival kits" to our participants.
hundreds of travel-sized hygiene toiletries - Deodorant, lip balm, facial tissue, disinfectant wipes, razors, cotton swabs, foot powder/spray, and washcloths.
Contact our Volunteer Coordinator at (520) 308-3110 or volunteers@primavera.org for details about how to help us fulfill this on-going need.
Do you have a vehicle to donate? Contact our Donations Specialist at (520) 308-3116 or donations@primavera.org.
---
Meet Tajin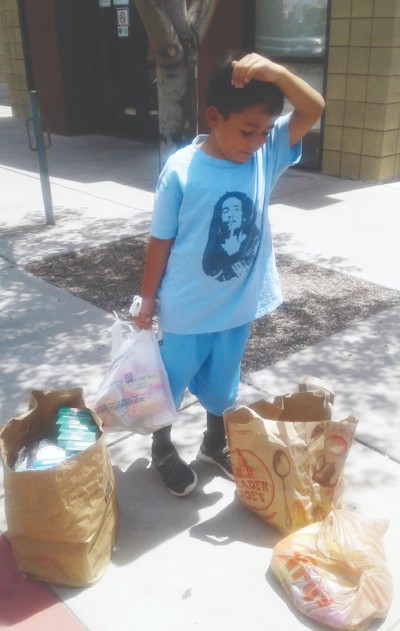 When our grants coordinator's son turned seven years old in April, and was planning his superhero birthday party, he and his mom talked about how they needed to act at the party if they were going to be superheroes.
He told her, "Superheroes help people!" They talked about what "helping" means.
When he invited his friends to his party, in lieu of his own gifts, he asked them to bring food and their gently used toys so he could donate it all to Primavera.