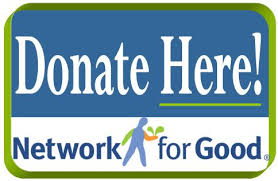 1) GIVE A GIFT NOW
Thank you for investing in your community. Each gift of time and money is far-reaching and allows the Primavera Foundation to provide tangible solutions to poverty.
Because of your generous support, we can continue to provide pathways out of poverty and create a sustainable community. Your donation will be used to provide food, shelter, and other life-sustaining support, as well as longer-term solutions to poverty, including financial education, workforce training, and so much more. Thank you for your gift.
You may also add additional donor names (e.g. self and spouse, family, etc.- in addition to the name on the credit card) in the comments section online.
---
Important Notices
Your data is secure! Our merchant service, Network for Good, encrypts personal and credit card information during all transactions.

When you make an online donation, a confirmation letter will be sent to you immediately via the email address that you provide below. If you do not receive your letter via email, please check your junk mail or spam folder(s), in case it arrived there. If it did, you may wish to add Primavera.org to your list of approved email senders.
---
Arizona Charitable Tax Credit
Primavera is a qualifying charity under the Arizona Tax Credit Program for organizations that assist people with low incomes (Tax ID# 86-0733182). Your gift may be claimed for this credit. Total contributions up to $400 for single filers and up to $800 for joint filers to qualifying organizations may qualify. Arizona state income tax credits are available based on your income tax filing status. Primavera provides this information as a service to our supporters. As with any financial recommendation, contact a qualified tax professional for expert advice on your specific tax situation.
---
Donor Privacy Policy